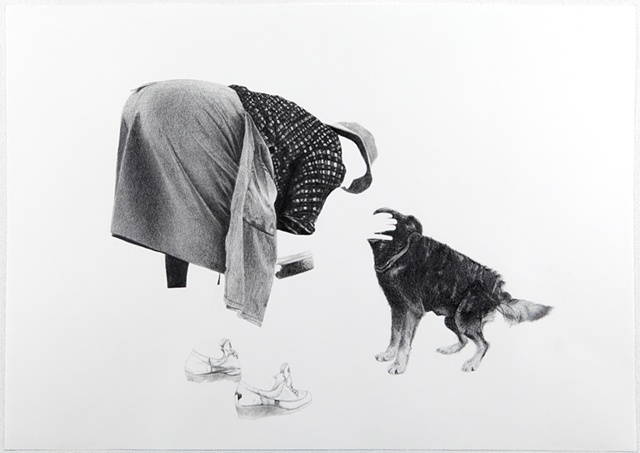 I am a Southern California-based artist born and raised in Portugal. The things I miss from my youth and from the culture I grew up in are one of the driving forces in my creative process. My artwork explores universal issues of gender and collective identity, culture and memory, while it is imbued with the feeling of saudade, a typically Portuguese trait roughly translated as a nostalgic longing or yearning of someone or something of the past.
Influenced by Vija Celmins's drawings, Paula Rego's Portuguese-themed iconography and Christian Boltanski's evocative installations, I use a wide range of media from painting and drawing to photography, video and installation, but photography remains at the core of my practice. I use photography as a tool for capturing and retaining memory, assembling a documental archive, a personal inventory, of the artifacts of my endangered civilization.
I take elements from personal memories and from cultural references – people, places, memorabilia and customs, recognizable mostly to natives – to make portraits that address the complexities of my collective culture and history. My work examines inequality and is borne out of a desire to call attention to the often invisible, forgotten, neglected and looked down upon. I want to make visible and palpable the soul and plight of the Portuguese people in appreciation for the value of all life and cultures.